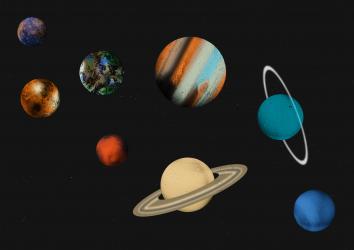 Holst's The Planets was first performed 100 years ago. But what would it sound like if created today?
Inspired by modern astronomy and music, the Ligeti Quartet perform 8 new planetary works, spanning contemporary classical, electronica to jazz, created especially for planetariums. Ayanna Witter-Johnson, Deborah Pritchard, Laurence Crane, Mira Calix, Richard Bullen, Shiva Feshareki, Samuel Bordoli and Yazz Ahmed explore the domes' design with live visuals, in an astronomical journey into new music.
29 September, Royal Observatory Greenwich, Peter Harrison Planetarium
Performance 1 (sold out)
7.00-7.20pm: Pre-concert talk by Professor Sanjeev Gupta
7.30pm: The Planets 2018
Performance 2
9.00pm: The Planets 2018
(The second performance does not include a pre-concert talk)
A Live Music Sculpture event produced by Sound UK. Funded by Arts Council England, National Lottery and RVW Trust.
More information at www.sounduk.net