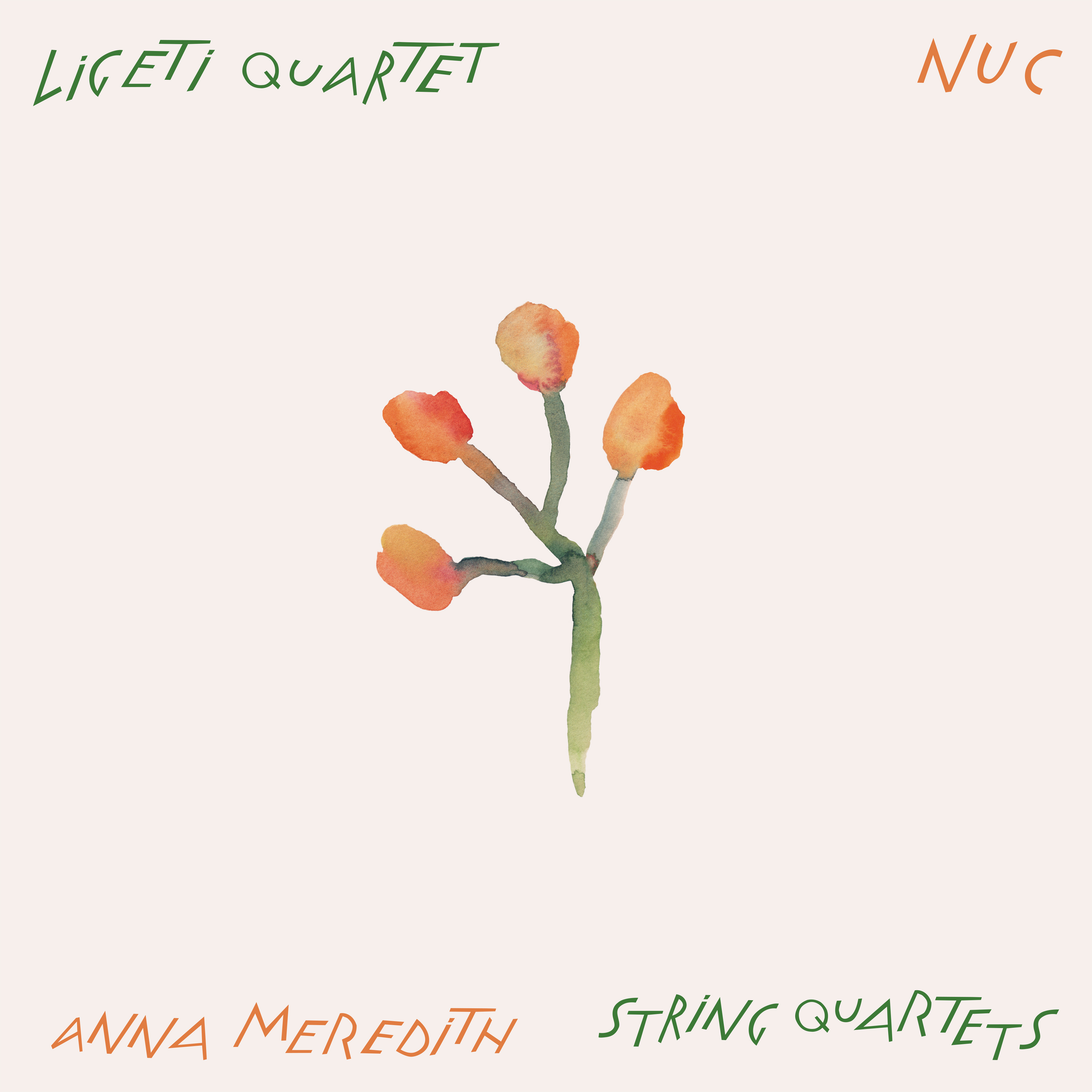 Nuc started life as a conversation between Anna Meredith and Richard Jones (our violist) after realising that after a decade of frequently working together, they had almost an album's worth of music. So an idea developed in which they would not only make the first studio recordings of original music by Anna for string quartet, but that Richard would also create new arrangements of Anna's existing tracks.
The result is a joyful and bittersweet, energetic and restful, never too serious collection of tracks that dazzle with Anna's signature compulsive harmonies, rhythmic shifts of gear and sparkling textures.
See the Events page for live tour dates.
Buy the album
Listen
Watch
Credits
All tracks composed & produced by Anna Meredith  
All recordings produced by Anna Meredith & Leo Abrahams  
Tracks 3, 7, 8, 9, 10 arranged by Richard Jones  
All tracks mastered by Nick Watson at Fluid Mastering  
All tracks mixed by Leo Abrahams  
Tracks 1-9 edited by Richard Jones  
Track 10 edited by Matt Calvert
Recorded at:
Fish Factory Studio, London, with engineer Benedic Lamdin (tracks 1, 3, 4, 5, 7, 8, 9)
Goldsmiths Music Studios, London, with engineer Nick Powell (tracks 2, 4, 5, 6, 8)
Middle Farm Studios, Devon, with engineer Peter Miles (track 10)
Performed by:
Mandhira de Saram - violin (tracks 1, 2, 3, 6, 7, 8, 9, 10)
Patrick Dawkins - violin (all tracks)
Richard Jones - viola (all tracks)
Val Welbanks - cello (all tracks)
Emma Smith - violin (tracks 4 & 5)
Lucy Humphris - trumpet (tracks 4 & 5)
Anna Meredith - electronics (tracks 1, 6, 7, 9)
Artwork by Eleanor Meredith  
Layout by Paul Rafferty  
Lettering by Martin McGrath  
Label Manager & Executive Producer - Cerys Weetch  
Senior Campaign Manager - Yung-Yee Chen  
Marketing Assistant - Jade Powell  
Marketing Intern - Henry Crawshay-Williams  
Head of A&R Coordination - Karyn Hughes  
A&R Coordination Manager - Alex O'Hara