Freya Goldmark (violin 1)
Patrick Dawkins (violin 2)
Richard Jones (viola)
Val Welbanks (cello)
The ​Ligeti ​Quartet has ​been ​at ​the ​forefront ​of ​modern ​and ​contemporary ​music since its ​formation ​in ​2010, ​breaking ​new ​ground ​through ​innovative ​programming ​and championing ​of ​today's ​most ​exciting ​composers ​and ​artists.
The quartet's most recent album Nuc (2023, Mercury KX) is a celebration of Anna Meredith's music for string quartet, including arrangements by the quartet's viola player Richard Jones. "An album that continually surprises and enlightens" (BBC Music). Their tour of the album in 2023 is supported by Music In The Round and Arts Council England.
The quartet named themselves after the Hungarian composer György Ligeti (1923-2006), inspired by his kaleidoscopic musical outlook and tireless invention. 2023 will include many concerts celebrating the 100th anniversary of his birth. They have curated the "Ligeti Day" at Aldeburgh Festival (23 June 2023) during which they will perform two concerts of György Ligeti's music and the world premieres of 15 new commissions including Entasis by Lukas Ligeti (supported by Britten Pears Arts, BBC Radio 3, the Vaughan Williams Foundation, and Bourgie Hall).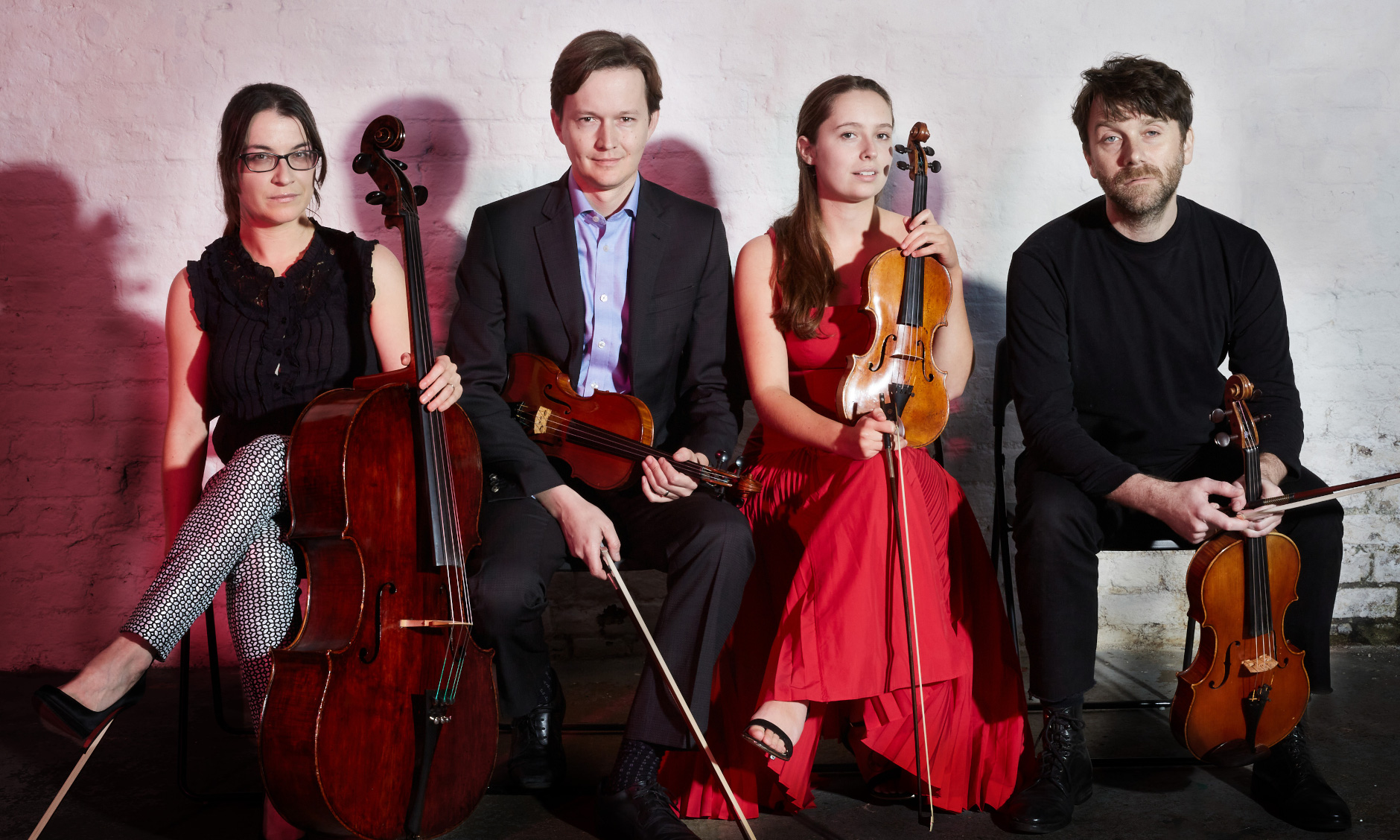 Their previous album Songbooks Vol. 1 (2020, Nonclassical), part of a long-standing collaboration with composer Christian Mason, explores the way in which the acoustic properties of the string quartet emulate the human voice through Mason's use of extended techniques and unique sound-worlds. "Magnificently vivid performances ... sheer unadulterated exuberance" (Gramophone).
Having played at landmark venues around the world including Carnegie Hall, Curtis Institute, Wigmore Hall, Purcell Room, Barbican Hall, and Kings Place, the quartet also enjoy performing in more unusual places, previous venues including museums, galleries, theatres, pubs, planetariums, a fishing boat, and a cave. They have commissioned many new works and have collaborated with artists from all types of musical backgrounds including Anna Meredith, Xenia Pestova, Elliot Galvin, Kerry Andrew, Laura Jurd, Meilyr Jones, Neil Hannon, Seb Rochford, Shabaka Hutchings, Sean Noonan, Shed 7 and Submotion Orchestra.
The Ligeti Quartet are passionate about music teaching, supporting emerging composers, and taking new music to diverse audiences. They have held residencies at the universities of Cambridge (2016-19), Sheffield (2016-20), and Goldsmiths, University of London (2018-21), and Nottingham High School (2020-2022). The quartet's Workout! project initiated during the pandemic (supported by Arts Council England) was a huge undertaking in which they workshopped and recorded 100 new pieces by 100 composers from around the world.