Venue:
Leeds College of Music
Events at this venue
A workshop with undergraduate composition students at Leeds College of Music.
Composers:
Shaun Rafferty
Sean Bailey
Sam Longbottom
Eranan Thirumagan
Frankie Clarke
James Gerrard
Ruben Maric
Holly Chapman
Wil Edwards
Tanguy Pocquet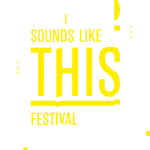 Ligeti Quartet will be in residence with Sounds Like This Festival on Friday 13 March 2020 to workshop compositions for string quartet. Selected works will be played through followed by discussion. We are accepting submissions of full pieces, movements or excerpts of up to six minutes in duration which are scored for string quartet. You may submit works which include tape parts or electronics, but please bear in mind practical considerations for setting up and rehearsing the work.