every beginning is a promise...
Written for the Galway Music Residency series, From Europe with Love - a concert programme highlighting string quartet music from each of the 27 EU countries over three years. The 2020 calendar year begins with a focus on Ireland, and this new quartet is paired with Ina Boyle's String Quartet of 1934 to start a celebratory year as Galway becomes Cultural Capital of Europe.
This is the third fanfare I have written for ConTempo Quartet. Normally a fanfare is associated with a brass ensemble, and is an announcement of something important which is about to happen. There is a sense of excitement and anticipation, of hope and optimism - of new beginnings.
Brendan Kennelly's iconic poem Begin reflects on these positive feelings and the nature of renewal:
Though we live in a world that dreams of ending
that always seems about to give in
something that will not acknowledge conclusion
insists that we forever begin.
Composer:
Jane O'Leary
Composer photo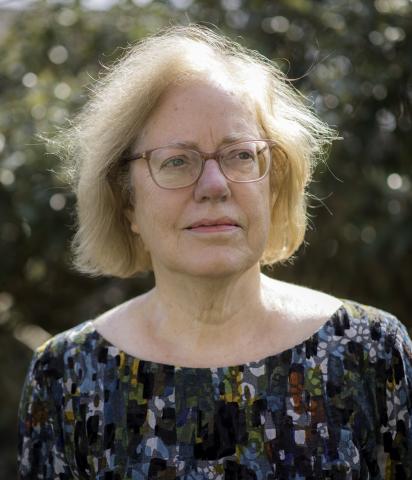 Biography
Born in Hartford, Connecticut, Jane O'Leary has been resident in Ireland since 1972, making her home in Galway on the west coast. She is a graduate of Vassar College, holds a PhD in composition from Princeton University, and was awarded an Honorary Doctor of Music Degree by the National University of Ireland in 2007.
As director and pianist of Concorde, Ireland's first contemporary music ensemble, Jane has enjoyed connecting with composers and audiences worldwide since 1976.
Jane's music has been featured at prestigious international festivals and venues, including the Kennedy Center, Washington DC; the Lincoln Center and Carnegie Hall, NY; Chicago Cultural Center; National Concert Hall Dublin. Recent performances have taken place at Mise-En Music Festival, New York; Risuonanze Festival, Udine, Italy; Encontro Internacional de Cordas, Limeira, Brazil; National Auditorium Madrid.
Her orchestral work Triptych, for string quartet and orchestra, was premiered by the RTE National Symphony Orchestra and Ligeti Quartet at New Music Dublin 2020 - 'an exploration of glistening, metallic orchestral sonorities…demonstrated the subtleties of O'Leary's sensitive ear and refined sense of orchestration' (Journal of Music).