Le Dian
Commissioned by the Cheltenham Music Festival.
Events for this work
In this programme, the Ligeti Quartet explores change through music - personal change, societal change, and environmental change. This concert marks the inauguration of Homerton College's Foundation Concert series.
This programme explores music by living American composers. Beginning with a ten-thousand-year-old affirmation of spiritual balance, the plea for peace and justice is heard through different musical expressions. It also showcases the emerging composer Sarah Rimkus in a new work written for the Ligeti Quartet, inspired by the sounds of the human voice.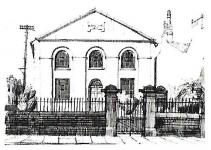 A performance including four world premieres, with works by Cheltenham Composer Academy Director Michael Zev Gordon, 2017 Academy alumni Sarah Rimkus and cellist Ayanna Witter-Johnson (commissioned by Cheltenham Music Festival), and one by 2017 RPS Composition Prize winner Bethan Morgan Williams (supported by the Susan Bradshaw Composers' Fund). The programme is completed by a new work by young composer Christian Mason, commissioned by the Ligeti Quartet (supported by the Britten Pears Foundation and the City Music Foundation).
Supported by The Steel Charitable Trust