Mento Mood
Commissioned by the Cheltenham Music Festival.
Events for this work
Ligeti Quartet perform a programme for International Women's Day, featuring three pieces composed for them: Singing Strings (commissioned with the support of the RVW Trust), Mento Mood (commissioned by Cheltenham Festival) and Venus (commissioned by Live Music Sculpture & So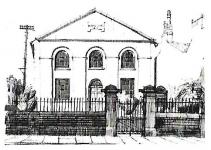 A performance including four world premieres, with works by Cheltenham Composer Academy Director Michael Zev Gordon, 2017 Academy alumni Sarah Rimkus and cellist Ayanna Witter-Johnson (commissioned by Cheltenham Music Festival), and one by 2017 RPS Composition Prize winner Bethan Morgan Williams (supported by the Susan Bradshaw Composers' Fund). The programme is completed by a new work by young composer Christian Mason, commissioned by the Ligeti Quartet (supported by the Britten Pears Foundation and the City Music Foundation).
Supported by The Steel Charitable Trust