Samoyeds
Events for this work
Due to the COVID-19 pandemic, this concert has been cancelled or postponed.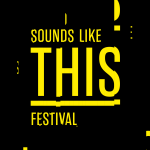 To kick off their 10th anniversary year, Ligeti Quartet take a snapshot tour of music by some of the most exciting and genre-defying composers working today in the UK and around the world.
This is the second of two CeNMaS workshops with 8 selected composers (Robin Haigh, Sarah Lewis, Ben Lunn, Alex Mills, Helen Papaioannou, Lisa Robertson, Laura Shipsey, Peter Wilson), who have each created a 6-minute piece for string quartet.