Ezir Kara, from Tuvan Songbook
Events for this work
Due to the COVID-19 pandemic, this concert has been cancelled or postponed.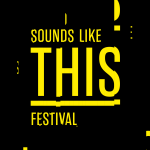 To kick off their 10th anniversary year, Ligeti Quartet take a snapshot tour of music by some of the most exciting and genre-defying composers working today in the UK and around the world.

The Ligeti Quartet deliver a concert that poses existential questions of contemporary music: who is it by, and who is it for?